Of course we all know my love for my bestie Alexa at
Southern Living, Our Way...
I mean I made us
blog bestie mugs
...and anyone she loves is pretty much the ish in my book so I'm linking up with Alexa, Jena, Sarah, and Lauren for:
If you've been around my blog for a while or if you are new, you know that I can be quite
serious or a bit ridiculous...such is life right. Well let me tell you some fun facts and you can decide for yourself which is me "lion" (I had to) with my pants on fire.
1. I have always had blond hair...whether it be extra blond when I was a baby, pretty blond when I was younger, and a dirty blond now...I have never gone dark.
2. I once tried to curl my hair with a little barber comb, got it stuck, and then my poor dad had to cut it out which resulted in a "layered look" when I was in 3rd grade.
3. Mom always loved long hair and had made me keep it long forever...In middle school, while my mom was out of town in California, I talked my dad into taking me to the hair salon and went all Jennifer Aniston from Friends haircut on my hair.
Let's be honest here...
I'm baring my soul to you guys so no laughing...
There was this one time in elementary school when I wanted to have curly hair so desperately and my mom wouldn't curl it for me because thanks to her genes, my hair goes flat within 10 minutes of doing anything to it. So like my besties in class with me, I decided to curl my hair..with a barbers comb...which resulted in my spending the rest of the day with a comb in my hair and me in tears...I even had to sit through pick ups with it like that next to the kid who gave me the

dumb dinosaur ring

.
And another thing...my dad was a brave, brave man...he knew good and well mom would ring or is it wring his neck if he let me cut my hair while she was gone and yet he took me anyways and then fed me Mr. Hamburger afterward to celebrate.
Love that man.
We surprised my mom at the airport when she got home with us(the kids) and my short hair...needless to say she was SHOCKED...and I'm pretty sure she murdered dad with her eyes while I was giggling. Sorry dad.
When I flip, you flip, we flip...wait...
So I may have lied about only being a blond..You wont blame me when I expose this deep DARK (pun intended) secret....I once was a dark headed girl!!! I can't believe I'm about to share this with y'all but I got bored one time it the
sorority house
and made one of my sisters do this to me. It was suppose to be a "soft brown" color but...ended with me being an almost pitch black version of my blond headed self.
hello selfie and OLD canon camera..this was circa 2007 y'all
I mean look at that lopsided smile...
Me (yes, hard to believe) and my bestie boo.
After looking at these pictures can you blame me for trying to pull off a lie about dark hair... Michael just walked in and goes "WOW...I stayed with you when your hair looked like that?" Thanks sarcASStic husband. :)
And thank YOU for letting me lie a little.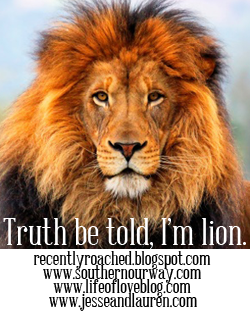 And as bonus...I have the amazing, hilarious
Kaitlyn from Put a Bow on It.
Hey there beautiful

It Is What You Make It

readers. I'm Kaitlyn and I blog in my own little world over at

put a bow on it

! I'm a lover of the fine things in life, such as bows, champagne, puppy cuddles and spending time in the kitchen.
Here's my husband and me on our wedding day. It was for sure the happiest day of my life thus far.
You can learn all about me on my blog, but I thought I would give you a short re-cap!
I love to dance, but I'm not very good at it.
Ballet I can do because I did it my whole life. But dance at a bar? AWKWARD.
I love College Football more than most guys I know. I watch ESPN on a daily basis because I want to, not because Andre' makes me. I went to LSU, but FSU has my heart.
I dream of having a Beauty & The Beast library complete with the wheeling ladder. I am a total book nerd - and not ashamed of it AT ALL.
I keep tums with me 24/7. Turns out champagne gives me indigestion. Whoops!
I obviously love Ashley (I JUMPED at the chance to sponsor her!), and I would love to meet more of her lovely readers! Come say hi and learn even more about me when you get a chance, and always remember:
when in doubt,
put a bow on it!
----------------------------------------------------------------------------------------------------------------------
Ok soooo...I love her even more.
Happy Tuesday Friends.
Enjoy your day friends.
Meet Kalyn! She's a southern wife, Christ follower, and soon to be educator who loves to blog about everything from DIY crafts, recipes, photography, fashion, etc. Go say hello!